The MLS (Multiple Listing Service) offers several clear advantages to brokers, buyers, and sellers, but is the MLS the best choice for listing a home? After all, millions of homes were sold before the MLS existed, and there are other ways to market a home. So, does it really matter? This article will explain why having your home listed on the MLS is essential.
What is the MLS

The MLS (Multiple Listing Service) is a regional database of home listings that real estate agents throughout the country use to help clients buy and sell homes. The agency or brokerage pays a subscription fee to gain access to the system and can make access available to their clients free of charge. The MLS network allows Weehawken real estate brokers to share listings with other brokers in the state and around the country.

Typically, a buyer gains access through the "Home Search" page of the agent's website. Agents and their clients can see in-house listings and listings made by other agencies. Both buyers and sellers benefit from this arrangement. Clients enjoy the advantage of having their listings available to multiple brokerages while working with just one. The system also benefits small brokerages that would otherwise be at a disadvantage. The seller doesn't need to be concerned about whether the brokerage they are working with is large or small because their listing will be seen by the same number of potential buyers.
Marketing your home

People listing homes for sale in Weehawken have two main objectives – to sell the house as quickly as possible and to sell it for as much money as possible. Any sale, whether you are selling widgets or a home, depends on an effective marketing strategy. The better the strategy, the better the results. But what makes a marketing strategy effective? With a big-ticket item like a house, the most crucial component is getting the listing to as many prospective buyers as possible. To accomplish this goal, most real estate agents take a multi-faceted approach with their marketing strategy.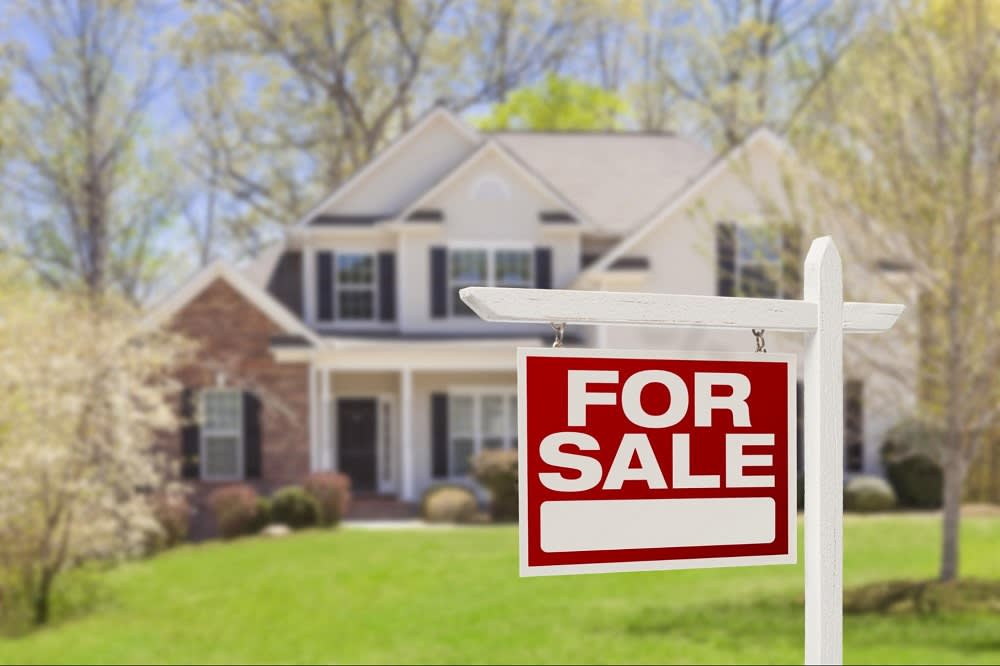 Although they don't do much to draw in buyers, most real estate agents still use traditional marketing strategies. Yard signs and print ads like doorknob hangers and postcards highlighting homes for sale will only be seen by a minuscule percentage of potential buyers, so they are undeniably inadequate. According to the National Realtors Association (NAR), only 4 out of every 100 buyers will purchase a home after driving by a house and seeing a "For Sale" sign. So, having signs and printed ads isn't entirely futile, but exclusive use of these traditional marketing strategies would almost certainly result in homes lingering on the market and getting lower offers.

In response to the fact that 9 out of 10 home buyers use the Internet in their home search, modern marketing has largely gone high-tech. As a result, homes for sale in Weehawken need to be prepped and staged long before the first showing or open house. Sellers often hire professional staging companies to transform their homes into magazine-worthy show-stoppers. Professional photographers and videographers are brought in to capture the beauty of every space with high-quality images that will be used in each digital marketing effort. While this may seem like an extravagant and unnecessary endeavor, it's important to note that according to the NAR, 90% of buyers indicated that photographs were the most helpful aspect of the online listing, followed by detailed information about the property.

The real estate agent will use the photos, videos, and detailed information about the property and its features to create beautiful social media posts and online advertisements. Although these strategies get homes for sale in Weehawken in front of far more people than traditional methods, audience targeting is an imperfect science, often resulting in the house being viewed by only a handful of serious buyers. As with traditional methods, digital ads have merit, but they should not be used exclusively. These methods are part of a larger digital strategy that centers around having the home listed on the MLS.

The fact is that the majority of home buyers and their agents use the MLS to search for homes for sale in Weehawken. So, in addition to traditional methods, social media, and online advertisements, most real estate agents list homes for sale on the MLS. When a new buyer begins looking for a home, she will either contact a real estate agent or start her search online, and most often, it's a combination of the two. Either way, the primary search tool will be the MLS.

Having the home listed on the MLS ensures that it will be seen by many potential buyers when they go online to start looking for a new home. After seeing the photos and getting information about a house of interest from the MLS, more than half of those buyers will request a walk-through. Getting interested buyers to visit the home is a significant milestone in the sales process, and the more buyers you can get to the house, the better. The MLS is unbeatable in getting your listing in front of thousands of buyers and generating more interest in seeing the home.
Why is MLS different?

If you've ever searched for homes for sale in Weehawken online, you may be wondering what makes the MLS different or better than other online home search tools. The MLS is always the most current, up-to-date, and accurate home search engine. Perhaps you've had the experience of seeing a home you like on another search tool and then discovering that the house had sold weeks prior. With the MLS, the listing is updated as soon as the property is sold.

Another glaring difference is in the details. Due to privacy restrictions, online home search tools can only include basic information with the listing. As a result, you may not be able to see the necessary documentation, and the description may lack critical details. The MLS system allows agents to upload documentation like HOA documents, plats, and other documents. The agent can also include robust descriptions of homes for sale in Weehawken that can be very informative and helpful for buyers.

So, while there may be some alternatives to the MLS, they come up short in the end. Some buyers may begin using those services, but once they select an agent and start the formal home shopping process, almost all buyers will shift over to the MLS.
Ready to list?

When selling a home, the objectives are always the same, sell quickly and for the best price. The key to achieving these objectives is an effective marketing strategy that employs the best technology for getting listings in front of as many potential buyers as possible. The MLS is hands-down the most robust system. The MLS allows agents to upload high-resolution photos, plats, and other documents. In addition, agents have more freedom to include detailed descriptions with their listings. The wealth of information MLS makes available benefits both the seller and the buyer. A home sale will likely take longer without using the MLS, incur less interest, and have lower offers.

If you would like help with purchasing or selling Weehawken real estate, contact Francesco Mazzaferro with Team Francesco and Christie's International Real Estate. Francesco and his team of highly respected agents are a top-rated agency in Hudson County.